"When there isn't any space left for you in your life, don't do what I do. Set down that overflowing glass of dark red wine, and instead, opt for a facial oil that smells so impossibly good that you'll leave your own wife for it.
I think that using scented face oils is pure insanity, but I'm here (masochistically) for it anyways. When they're well-formulated, I find that a natural scent just enriches the experience; an intentionally perfumed oil often ends in disaster, but a delicately-balanced blend of natural oils can perk up your mood for the entire rest of the day.
(It occurs to me now that there's something just slightly off about creating an entire green gift guide that aims to simply make your recipients slightly less absolutely miserable.)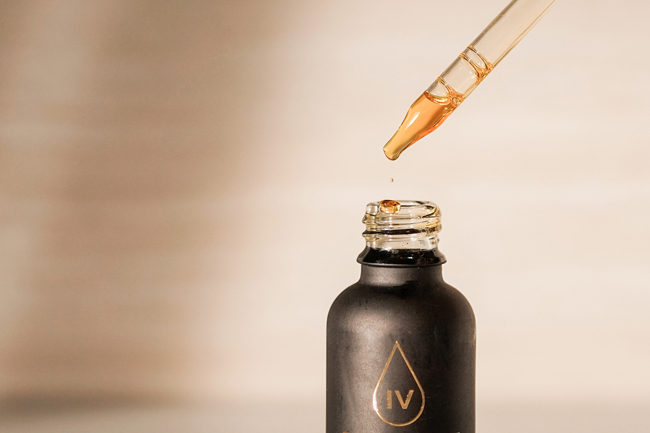 Longstanding misery or not, I cannot get enough of the IV Skincare Infusion Serum ($65 CAD). I love the combination of black and gold; the nourishing oil that disappears into the skin; the matte black finish of the bottle. And above all else, I love the way that the fragrant oils make me feel—hopeful, and wanted, and a little less jaded than I am.
(To add to your green gift guide: one DeLorean.)
In this Infusion Serum, you'll find camellia seed oil (at a fraction of the cost of a bottle of Tatcha), and the lively scents of blueberry seed, strawberry seed, and cheery cherry seed oils. The blend is packed full of antioxidants, and sits so comfortably on my sensitive skin"
View the Holiday Gift Guide